Get Professional Window Replacement Services Today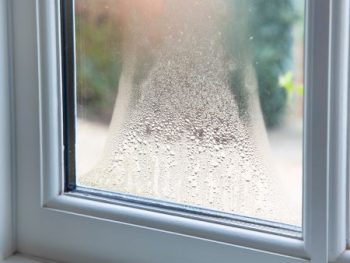 If your current windows are old, drafty, or cracked, it might be time to consider getting replacement windows to refresh the look, feel, and energy efficiency of your home. At Prestige Construction & Home Remodeling, we strive to be your trusted partner for professional window installation and replacement. With over 28 years of experience in remodeling, flooring, and general contracting services, we take pride in offering a wide variety of quality windows that will help reduce heat transfer while enhancing the look of your home. Give us a call today for a free estimate and see how our exceptional customer service and high-quality workmanship have earned us a reputation among homeowners as the go-to window replacement company in Vancouver, WA.
When to Consider A Window Replacement
Knowing when it's time to consider window replacement rather than continuously paying for window repair is crucial for maintaining your home's comfort and energy efficiency. Some signs that it might be time for an upgrade include:
Drafty Windows: If you notice drafts, cold spots, or increased energy bills, your current windows may not be providing adequate insulation.
Visible Damage: Warped, rotting, or damaged windows can compromise both the security and aesthetics of your home.
Difficulty Opening or Closing: If your windows are becoming difficult to open or close, it's a clear sign that they need replacement.
Outdated Appearance: An outdated or worn appearance can diminish your home's curb appeal and overall aesthetics.
When you work with Prestige Construction & Home Remodeling, you're choosing a local company that is dedicated to delivering quality work for an honest price. Contact us today to discuss your window replacement project, request a free estimate, and transform your home into a more comfortable, energy-efficient, and beautiful space.
Your Go-To Window Installation Company In Vancouver, WA
Whether you're looking for casement windows or double-hung windows, we will ensure everything goes smoothly. Installing new windows is a great home improvement project that can significantly impact the comfort, aesthetics, and energy efficiency of your space. At Prestige Construction & Home Remodeling, we understand the importance of selecting the right type of windows for your home and are dedicated to ensuring that your installation is executed with precision and excellence.
Our wide variety of window options allows you to customize your home's appearance to match your unique style. Whether you're looking for traditional elegance, modern sophistication, or anything in between, our experienced professionals will work closely with you to select the perfect windows and doors that enhance your home's beauty and improve its energy efficiency.
The 5 Things Needed To Make Any Project Go Smoothly
Communication: Nothing is more important to us than clear and consistent communication. We will always ensure you are informed every step of the way.
Transparency: We will always be transparent and realistic with you about our recommendations, timelines, and budgets so there are no surprises.
Dependability: Working with us means you don't have to second guess yourself. You can depend on us to show up on time and get the job done right.
Honesty: At Prestige, we will always be honest with you. From small delays to product availability, you can trust us to ensure your project turns out great.
Quality: Whether it's your floors, siding, or countertops, you can always expect the highest quality products from our local company.
Benefits Of Installing New Windows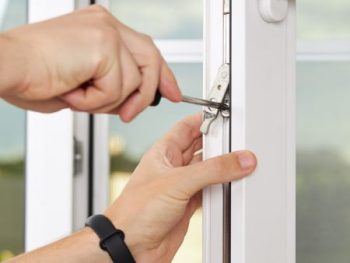 At Prestige Construction & Home Remodeling, you can expect the owner to be involved with every project and will work closely with you from start to finish to ensure your new windows match your home's architectural designs and personal style. Investing in new windows for your home offers a wide range of benefits.
Enhanced Energy Efficiency: New, energy-efficient windows can help regulate indoor temperatures, reduce energy consumption, and lower utility bills.
Improved Comfort: Proper insulation and advanced sealing technologies make your home more comfortable year-round, eliminating drafts and temperature fluctuations.
Enhanced Security: Modern windows come with improved security features, providing better protection for your home and family.
Increased Home Value: New windows can significantly enhance your home's resale value and curb appeal.
Aesthetic Upgrade: Upgrading your windows can refresh the look of your home, giving it a modern and stylish appearance.
Your Search For Window Replacement Near Me Is Over
At Prestige Construction & Home Remodeling, we are proud to offer over two decades of experience in window installation and replacement services. Our commitment to quality work and excellent customer service sets us apart as the preferred choice for homeowners in Vancouver, WA. We understand that every home is unique, and our professional installation ensures that your windows are tailored to your specific needs and style preferences.
We offer free estimates to help you plan your window replacement project within your budget. As a token of our appreciation, we also extend discounts to new customers and veterans, making it even more accessible to experience the difference working with our local company can make. Give us a call today to get started!