We Are Your Trusted General Contractor Company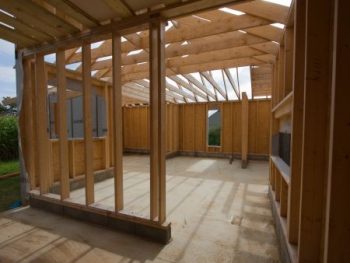 When it comes to home improvement services, Prestige Construction & Home Remodeling strives to be the go-to choice for homeowners seeking quality craftsmanship, excellent customer service, and a wide variety of services. As licensed contractors with a deep commitment to our clients, we offer a comprehensive range of interior and exterior home construction services, making us the top choice for all your improvement needs. Whether you need a professional home remodeling contractor for your bathroom and kitchen or an experienced contractor to build you a new deck or replace your windows, we've got you covered. Give us a call today for a free estimate!
We Offer Both Interior And Exterior General Contractor Services
Prestige Construction & Home Remodeling offers a wide variety of interior and exterior home construction services to cater to your unique improvement needs. From kitchen and bathroom renovations to siding installation, roofing, and basement finishing, we are your one-stop shop for all things home improvement. Our local company is dedicated to delivering the highest quality results in every project we undertake.
Our commitment to excellence extends to all aspects of our work. As licensed contractors, we prioritize adherence to industry standards and regulations, ensuring the safety and durability of our construction projects. Whether you're considering a small interior renovation or a large-scale exterior makeover, you can trust Prestige Construction & Home Remodeling to provide the highest level of craftsmanship and professionalism.
---
The 5 Things Needed To Make Any Project Go Smoothly
Communication: Nothing is more important to us than clear and consistent communication. We will always ensure you are informed every step of the way.
Transparency: We will always be transparent and realistic with you about our recommendations, timelines, and budgets so there are no surprises.
Dependability: Working with us means you don't have to second guess yourself. You can depend on us to show up on time and get the job done right.
Honesty: At Prestige, we will always be honest with you. From small delays to product availability, you can trust us to ensure your project turns out great.
Quality: Whether it's your floors, siding, or countertops, you can always expect the highest quality products from our local company.
---
Our Deck Builders Help Transform Your Outdoor Living Space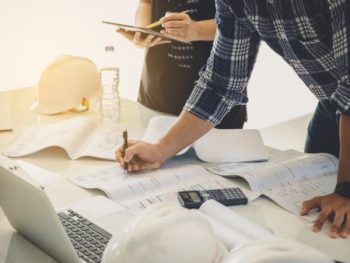 At Prestige Construction & Home Remodeling, we understand that many homeowners want to make the most of their outdoor space. Our deck-building services are designed to enhance your home's exterior, creating a welcoming place where you can relax and entertain your friends and family. Whether you envision a cozy, intimate deck or a spacious, multi-level masterpiece, we will work closely with you to bring your vision to life. We combine quality materials, expert craftsmanship, and attention to detail to ensure your deck not only adds value to your home but also becomes a place where lasting memories are made.
Expand Your Space And Functionality With Detached Garage Builds
If you're looking to add space and functionality to your property, our detached garage builds are the perfect solution. Whether you need additional storage, a workshop, or simply more room for your vehicles, we will work closely with you to design and construct a detached garage that meets your specific needs. We take pride in delivering structures that not only enhance your property's functionality but also seamlessly blend with your existing architecture.
End Your Search For A General Contractor Near Me. Give Us A Call
When you choose Prestige Construction & Home Remodeling as your general contractor in Salmon Creek, WA, you're choosing a local company dedicated to bringing your home improvement dreams to life. With our wide variety of services, commitment to quality craftsmanship, and excellent customer service, we're here to make your vision a reality. Contact us today to discuss your home improvement project, request a free estimate, and experience the Prestige difference.