We Provide The Professional Siding Services You Can Rely On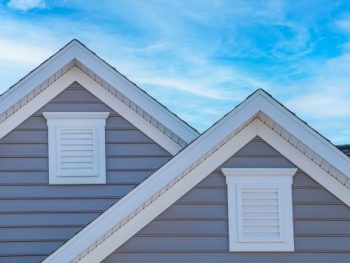 At Prestige Construction & Home Remodeling, we know that a well-maintained home exterior is critical to preventing water intrusion and structural damage. The owner of our local company brings over 28 years of experience in remodeling, flooring, and general construction services. You can rest easy knowing that our professional siding contractors will provide you with the repairs, installations, or replacements you need to ensure your home is protected.
We pride ourselves on our exceptional customer service, commitment to energy efficiency, and a wide range of siding solutions. We're dedicated to enhancing your home's curb appeal while ensuring the highest quality finished product. Give us a call today for a free estimate!
Get James Hardie Siding Installation Today!
At Prestige Construction & Home Remodeling, we take great pride in our expertise in James Hardie siding installation. We understand that the key to durable and stunning exterior siding is not just in the choice of high-quality materials like fiber cement siding but also in the meticulous installation process.
James Hardie siding, known for its durability and exceptional quality, is a popular choice among homeowners seeking longevity and style. Its fiber cement composition offers remarkable resistance to pests, rot, and weather damage, ensuring that your home remains beautiful and protected for years to come. At Prestige, we're certified James Hardie installers, guaranteeing that your siding installation is executed with the highest level of expertise and precision.
Our commitment to energy efficiency extends to our siding installation services. We understand the importance of a well-insulated home, and our siding options are designed to improve your home's energy efficiency, helping you reduce energy bills and lessen your environmental impact.
Work With Our Local Company For All Your Siding Services
Improper siding installation can pose significant dangers to your home's structural integrity and aesthetic appeal. When siding is not installed correctly, it can lead to moisture infiltration, rot, and even structural damage, compromising the safety and value of your property. At Prestige Construction & Home Remodeling, we understand the dire consequences of improper installation, which is why we prioritize the highest standards of craftsmanship in every siding project we undertake.
Our commitment to customer satisfaction goes beyond just beautiful siding; it extends to ensuring the long-term durability and protection of your home. With our expertise in siding repair and a reputation built on quality workmanship, you can trust us to rectify any issues stemming from improper installation and safeguard your home's beauty and structural integrity for years to come.
The 5 Things Needed To Make Any Project Go Smoothly
Communication: Nothing is more important to us than clear and consistent communication. We will always ensure you are informed every step of the way.
Transparency: We will always be transparent and realistic with you about our recommendations, timelines, and budgets so there are no surprises.
Dependability: Working with us means you don't have to second guess yourself. You can depend on us to show up on time and get the job done right.
Honesty: At Prestige, we will always be honest with you. From small delays to product availability, you can trust us to ensure your project turns out great.
Quality: Whether it's your floors, siding, or countertops, you can always expect the highest quality products from our local company.
When You Need Siding Replacement, We're Here To Help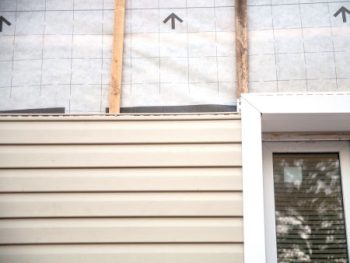 If your current siding is showing signs of wear and tear, a siding replacement project can breathe new life into your home's exterior. At Prestige Construction & Home Remodeling, we offer comprehensive siding replacement services that not only enhance your home's aesthetic appeal but also provide crucial protection against the elements.
We will assess the condition of your existing siding and recommend the best course of action. We take into account factors such as the age of the siding, damage from weather or pests, and your desired aesthetic upgrades. Whether you need a minor repair or a full replacement project, you can trust that our local company will utilize high-quality materials that will result in a beautifully refreshed exterior.
End Your Search For A Siding Contractor Near Me. Call Us Today!
At Prestige Construction & Home Remodeling, we prioritize exceptional customer service throughout your siding project. From the initial consultation to the final inspection, we're committed to ensuring your complete satisfaction with the finished product.
We are also proud to offer a 10-year workmanship warranty on all our services, providing peace of mind and confidence in the quality of our work. In addition to our workmanship warranty, we offer free estimates to help you plan your siding project within your budget. And as a token of our appreciation, we also extend discounts to new customers and veterans, making it even more affordable to transform your home's exterior.
When it's time to enhance your home's curb appeal, protect your investment, and increase energy efficiency, Prestige Construction & Home Remodeling is the siding contractor to trust in Vancouver, WA. Contact us today for your free estimate and experience the Prestige difference firsthand.