Unlocking Extra Space And Functionality With A New Home Addition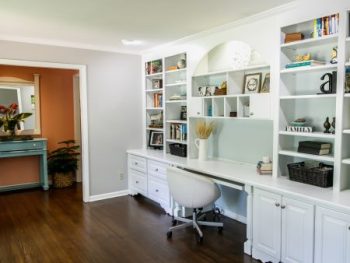 When it's time to expand your living space or enhance the functionality of your home, Prestige Construction & Home Remodeling is your trusted partner for new additions. The owner of our company proudly brings over 28 years of experience in remodeling, window replacements, and other general contracting services to every project we do. We can design and construct room additions and detached home additions that provide the extra square feet you need and seamlessly integrate with your existing structure. Whether you're looking to build on a new master bathroom or a brand-new detached garage, we'll get the job done. Give us a call today for a free estimate and get started with your home renovation project!
Customize Your Home Floor Plan With New Room Additions
Room additions are a versatile type of project that can help you achieve a variety of goals. Whether you need an additional bedroom, a larger living room, a home office, or any other extra space, Prestige Construction & Home Remodeling will work closely with you to bring your vision to life. We understand that each addition is unique and tailor our services to suit your floor plans and design preferences.
Our design services are an integral part of the process. We collaborate with you to create detailed floor plans that maximize both functionality and aesthetics. The result is a seamlessly integrated room addition that complements your existing home, adding value and comfort to your living space.
Expand The Possibilities Of Your Layout With Detached Home Additions
Detached home additions offer the opportunity to create entirely new spaces that cater to your unique needs. Whether you're considering a standalone guest house, a covered RV garage, or a private retreat, we will guide you through the process of designing and constructing a detached addition that exceeds your expectations.
A detached garage is a popular addition project for many homeowners. An additional garage offers a wide range of benefits, from reduced noise to increased space and design opportunities. At Prestige Construction & Home Remodeling, we will work diligently to create detailed plans that will ensure your new space seamlessly matches the aesthetic of your home while providing modern functionality.
The 5 Things Needed To Make Any Project Go Smoothly
Communication: Nothing is more important to us than clear and consistent communication. We will always ensure you are informed every step of the way.
Transparency: We will always be transparent and realistic with you about our recommendations, timelines, and budgets so there are no surprises.
Dependability: Working with us means you don't have to second guess yourself. You can depend on us to show up on time and get the job done right.
Honesty: At Prestige, we will always be honest with you. From small delays to product availability, you can trust us to ensure your project turns out great.
Quality: Whether it's your floors, siding, or countertops, you can always expect the highest quality products from our local company.
Work With An Experienced Home Additions Contractor Today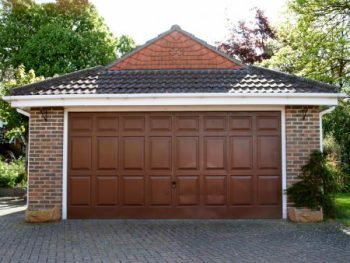 Working with an experienced contractor for your additions is essential to ensure your project runs smoothly and meets your expectations. New additions involve complex construction processes involving property lines, structural modifications, plumbing, electrical work, and more. An experienced contractor like Prestige Construction & Home Remodeling has the knowledge and expertise to manage every aspect of your addition project.
Furthermore, we understand the importance of proper permitting and adhering to the local building codes and regulations in Clark County. We take care of all the necessary paperwork and ensure your addition is built to code, guaranteeing its safety and longevity.
We Are Your Go-To Home Additions Company In Battle Ground, WA
At Prestige Construction & Home Remodeling, we're dedicated to bringing your dream additions to life. Our wide range of design services, years of experience, and commitment to quality craftsmanship set us apart as the preferred choice in Battle Ground, WA. We understand that your addition is a significant improvement project, and we work tirelessly to ensure your complete satisfaction.
Whether you're considering room additions or detached home additions, we're here to guide you through the process. Our collaborative approach ensures that your project aligns with your vision and functional needs. Contact us today to discuss your next project, explore design possibilities, and experience the Prestige difference. Let us expand the possibilities of your home, providing the extra space and functionality you've been dreaming of.