Complete Your Home Project With Interior Finishing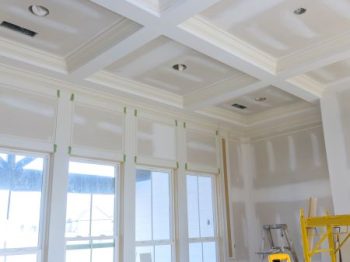 At Prestige Construction & Home Remodeling, we know that a home improvement or remodeling project can be a major overhaul, which is why we are proud to offer a wide range of interior finish services as well as deck building, new additions, and other general contracting services. From drywall and lighting to floors and cabinets, we do it all. We know that these finishing touches can make a huge difference in completing your home remodel projects and ensuring everything turns out exactly how you imagined. Give us a call for a free estimate and work with an experienced finish carpenter today!
We Provide A Range Of Professional Interior Finish Services
Our interior finish services cover every detail of your home improvement project, from the foundational aspects to the final touches. Here's a glimpse of the services we offer:
Drywall: We provide expert drywall installation and finishing to create seamless, smooth surfaces that serve as the canvas for your interior design.
Insulation: Ensure your home's energy efficiency and comfort with our insulation services. Proper insulation regulates temperature and reduces energy costs.
Electrical: We will ensure that your home is equipped with safe, reliable electrical systems that meet your specific needs.
Plumbing: From fixture installations to plumbing repairs, we handle all your plumbing needs to ensure optimal functionality.
Lighting: Illuminate your home with our lighting solutions, including energy-efficient options and stylish fixtures that enhance your space.
Flooring: Choose from a wide range of flooring materials, including hardwood, tile, carpet, and more, to create beautiful and functional floors.
Cabinets: Our cabinet installation services provide you with customized storage solutions that maximize space and add a touch of elegance to your interiors.
Trim: Finish your spaces with precision-crafted trim work, adding architectural elegance and framing your rooms beautifully.
When you work with us for your interior finish work, you're choosing a local company that understands the intricacies of every aspect of your project, from the technical requirements to the aesthetic nuances. The company owner works on every project and will collaborate closely with you to bring your vision to life, ensuring that your interior spaces truly reflect your style and needs.
The 5 Things Needed To Make Any Project Go Smoothly
Communication: Nothing is more important to us than clear and consistent communication. We will always ensure you are informed every step of the way.
Transparency: We will always be transparent and realistic with you about our recommendations, timelines, and budgets so there are no surprises.
Dependability: Working with us means you don't have to second guess yourself. You can depend on us to show up on time and get the job done right.
Honesty: At Prestige, we will always be honest with you. From small delays to product availability, you can trust us to ensure your project turns out great.
Quality: Whether it's your floors, siding, or countertops, you can always expect the highest quality products from our local company.
Work With An Experienced Interior Finish Carpenter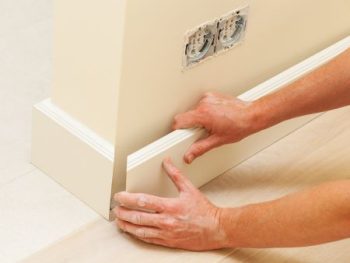 At Prestige Construction & Home Remodeling, we understand that the finishing touches are what truly elevate your interior spaces. Our skilled finish carpenters excel in precision and artistry. They work meticulously to ensure that every detail, from trim and moldings to cabinetry and flooring, is executed with the utmost care and craftsmanship.
Our finish carpenters take pride in their ability to transform ordinary spaces into extraordinary ones, adding character, style, and functionality to your home. Whether you're embarking on a small-scale improvement project or a full-scale remodeling endeavor, our finish carpenters are dedicated to exceeding your expectations.
For Finish Carpentry, You Can Rely On Give Us A Call Today!
As a trusted construction company in Vancouver, WA, Prestige Construction & Home Remodeling brings over 28 years of experience in remodeling, flooring, and other general contracting services. You can expect the owner of Prestige Construction to be involved with every project, ensuring our level of professionalism and excellence is being met every step of the way.
Whether you're planning a home improvement project, a remodeling endeavor, or a complete interior transformation, Prestige Construction & Home Remodeling is your partner for achieving stunning and functional interiors. Contact us today to discuss your project, explore design possibilities, and experience the difference of working with a trusted construction company dedicated to quality and craftsmanship.