We Are Your Go-To Flooring Company In Vancouver, WA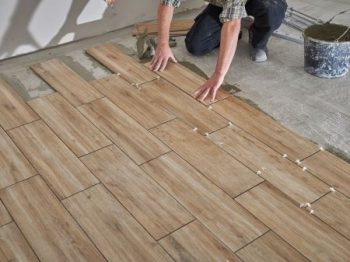 The type of flooring you have in your home can have a huge impact on the overall feel and aesthetic of your interior design. At Prestige Construction & Home Remodeling, we know that many homeowners have started to stray away from carpet as it's prone to staining and wears out rather quickly. Our local company is here to help provide you with a beautiful and affordable flooring option that will transform the look of your home.
We take immense pride in delivering top-notch flooring installation services and a wide range of flooring options that not only enhance the beauty of your space but also provide long-lasting quality and customer satisfaction. Give us a call today for a free estimate!
Get Professional Flooring Installation For Your Home
Having new floors installed is more than just a construction project; it's a transformation that impacts the entire look and feel of your home. At Prestige Construction & Home Remodeling, we understand the importance of selecting the right flooring and are dedicated to ensuring that your installation is completed on time, on budget, and with the end results that you've been looking for.
We offer a comprehensive range of flooring materials and options, from luxury vinyl plank (LVP) to laminate flooring. Our experienced professionals will work closely with you to select the flooring material that suits your style, budget, and functional needs. With over 28 years of experience, you can rely on Prestige Construction & Home Remodeling to get the job done right.
The Importance Of An Experienced Contractor For Your Flooring
Working with an experienced flooring contractor is critical to ensure that your flooring project is completed properly. Flooring installation requires precision, attention to detail, and knowledge of the specific material being used. Choosing the right flooring material and having it installed professionally can significantly impact the value and comfort of your home. By working with Prestige Construction & Home Remodeling, you can rest assured that your flooring project will exceed your expectations, enhancing the beauty and functionality of your space for years to come.
The 5 Things Needed To Make Any Project Go Smoothly
Communication: Nothing is more important to us than clear and consistent communication. We will always ensure you are informed every step of the way.
Transparency: We will always be transparent and realistic with you about our recommendations, timelines, and budgets so there are no surprises.
Dependability: Working with us means you don't have to second guess yourself. You can depend on us to show up on time and get the job done right.
Honesty: At Prestige, we will always be honest with you. From small delays to product availability, you can trust us to ensure your project turns out great.
Quality: Whether it's your floors, siding, or countertops, you can always expect the highest quality products from our local company.
We Install Beautiful LVP and Laminate Flooring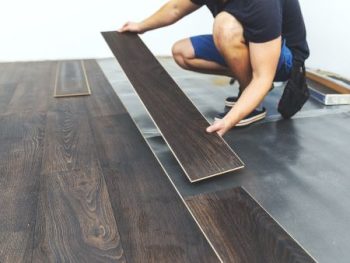 For homeowners seeking the perfect combination of aesthetics and durability, luxury vinyl plank (LVP) and laminate flooring are excellent choices. LVP emulates the look of real wood with remarkable accuracy while offering superior resistance to moisture and wear. Laminate flooring provides a similar level of realism with exceptional durability, making it an ideal choice for high-traffic areas.
Prestige Construction & Home Remodeling offers a wide range of LVP and laminate flooring options, allowing you to customize your space to reflect your unique style. You can rely on us to ensure that the installation is seamless, creating a beautiful and resilient floor that will stand the test of time.
Your Search For A Flooring Contractor Near Me Is Over
When you choose Prestige Construction & Home Remodeling as your flooring contractor in Vancouver, WA, you're choosing a local company that is dedicated to bringing your flooring dreams to life. Our commitment to durable flooring solutions, a wide range of flooring options, and a focus on customer satisfaction sets us apart as the premier choice for your flooring needs.
We invite you to explore our portfolio of previous projects to see the quality of work we strive for. Contact us today to discuss your flooring project, request a free estimate, and experience the difference working with Prestige Construction & Home Remodeling can make. Let us transform your floors into a stunning masterpiece that complements your home's style and functionality.